Main Page & Game Schedule




<!BR>



Regular season games begin at 6:00pm. Playoff games
begin at 5:45pm due to earlier sunset times.

C = Cusick (upper) Field ; M = Middlebrook (lower) Field

(To access a detailed schedule listing, click here.)



Welcome to VerdasysSoftball.com, home of the best
softball team website on the Internet!
Be sure to visit our "Media Galley", which is home to a large collection of photos, videos and other media that were captured through-out this season. Only interested in seeing our best videos? Then check out the "Video Highlights" section instead.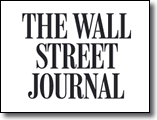 We were mentioned in the
July 2, 2014 edition of
The Wall Street Journal!